We have asked some of our owners to say a few things about us: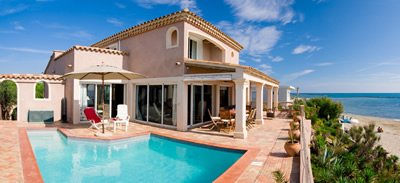 Welcome to South France Villas
We are always keen to add top-end, beautiful properties across France, Corsica and Morocco to our growing portfolio.
All villas listed on our site must have a private pool (unless they are on a beach) and offer the holiday maker great levels of comfort, be well maintained and managed and offer as many inclusive services as is possible. If you are the owner of a winter ski chalet or apartment we would also like to hear from you if your property is well placed and offers a ski-in ski-out position.
If you would like to work with us or find out more about how we operate, please contact Alissa Knight, (company owner and director) by email at info@southfrancevillas.com or ring our office: 0207 060 5414 (within UK) or 00 33 4 67 36 05 54 (from outside UK)
Why work with South France Villas? Put your property in safe hands!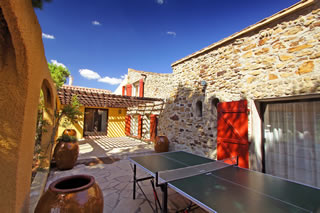 South France Villas is a privately owned, independent, family-run business offering a professional service.
Professional Service: We have been successfully marketing French luxury properties since the year 2000, so we have many years of experience in renting high-end, luxury private villas. Nowadays many 'internet' based companies appear and disappear overnight, so why not have the safety of mind knowing that you can entrust your property to an established company brand who will look after you in a personal and friendly manner. We hold the trade mark for the South France Villas logo from the UK, the European Union and the Benelux countries. We are a UK registered Limited Company.
Our staff are friendly and French speaking: whether you are an English, French or Russian property owner and would like to unlock and maximise the potential revenue of your French property we can help you. Our French and Russian speaking staff know the regions, the villas, and how to guide clients through the shortlisted properties to the one which is right for their family holiday.
We will visit your property: we can arrange a property visit, and advise you on a number of issues whether health and safety, rental legislation, insurance or areas which may need attention. In light of ever-increasing cases of 'villa fraud' on owner-direct holiday rental websites, we offer clients the assurance of having visited most our listed properties with the aim of meeting the individual property owners and familiarizing ourselves with them and their property. We have legally binding contracts with all our property owners and there is always someone available for you to talk to should you have any questions about a particular booking we have taken on your behalf.
We will also arrange for professional photographs to be taken if needed. Nowadays with the fast moving technology it is even sometimes useful to have a short video of the house.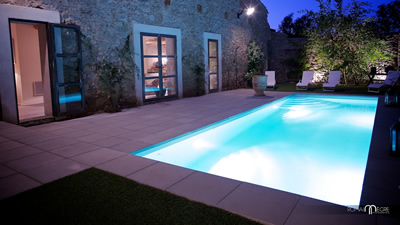 Understanding the market: Understanding the market and keeping in close contact with our property owners and rental clients are the most important factors in keeping on top of the rental industry. We spend much of our time in France (being French home owners ourselves from 1988) and know the area very well. We were one of the first on-line villa booking companies to set up back in the year 2000 so have literally years of experience in giving home owners the right rental advice whether it's pricing or equipment and services.
Marketing your property: We will market your property by many different means making sure we will reach discerning clientele worldwide.
a. Google Search – finding our site on the first page of google for any key words combination for 'South France' and 'Villas' is essential for visibility. So we make sure we have top ranking organic and paid listings.
b. Foreign Language Search Engines – our home page is translated into 7 languages including Russian, German, Swedish, Dutch and Norwegian to maximize search engine visibility in non-English speaking countries.
c. Travel Agency Partners worldwide – we have many travel Agency partners, and specialist concierge agent companies from Russia to Dubai and from Holland to the USA who will show potential clients villas listed on our site, or who will come to us if their clients are looking to rent something special in France or Morocco.
d. Advertising on other website portals – we take advertising on many other relevant website portals like DreamVillaRentals, Owner's Direct, HouseintheSun, French Entrée and many many others.
e. We have the technology for XML feeds of our web content to partner sites like Travelopo and HolidayLettings so your villas reach an even greater market.
f. Media and press campaigns – regular media and press campaigns from the Sunday Times to 'France' magazine ensures our brand name is well known and some of our high-profile villas featured in the travel sections of the National press.
Flexibility and Communication: We understand our owners want to maximize their levels of occupancy, so are interested in working with more than one agent. This is why we do not ask for exclusivity – only for good communication levels so that our 'live' availability calendar is constantly up-to-date. Our offices are open 365 days a year, so there will always be someone to pick up your email and answer questions.
Transparency and Cost: we can advise owners on a competitive price structure so that the property is not prices out of the market. We will agree a price structure and add on our commission which varies depending on the owner price. By comparison, we have found some agencies adding on as much as 50% commission to the owner's net rates! At most we set our commission at 20% of the advertised price however, we often share this commission with our partner agents without deduction from the owner net receipts – this gives you the peace of mind of knowing that no matter where the clients come from, your net prices are not affected.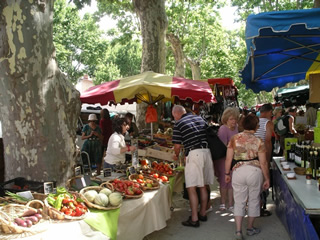 Committed to customer satisfaction and consumer financial protection. Each holiday is financially protected by financial insurance. In recent years much larger companies have failed losing business to their owners. At no extra cost to our clients, and in accordance with ''The Package Travel, Package Tours Regulations 1992'' all passengers booking with South France Villas Limited are fully insured for the initial deposit, and subsequently the balance of monies paid. This insurance has been arranged by Towergate Chapman Stevens through HCCI International Insurance Company PLC.
Unrivalled Enthusiasm: We know how precious family holidays are especially when people are leading busy and pressured lives. We like to think that we move with the times and upgrade our property selection offering more and more contemporary high quality luxury accommodation, seeking only the very best on the rental market. We are passionate about France and Morocco and passionate about property and together with our courteous, efficient and quick service both our owners and our clients are in safe hands.
Please contact Alissa Knight on info@southfrancevillas.com or ring our offices on (within UK) 0207 060 5414 or (from outside UK): 00 33 4 67 36 05 54 and we can discuss steps to renting your French property on our site.