Friday, 27 March 2020
Life's a Beach!
Have you always wanted to watch the sunset from your terrace and gaze over the Mediterranean? Stay at a South of France beachfront holiday rental property on Rochelongue Plage and you can!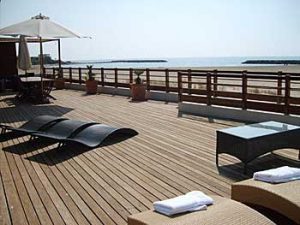 The long stretch of beach between Rochelongue and Grau d'Agde in Languedoc-Occitanie is perfect for your family holiday in the South of France. It has been attracting holiday makers for over 75 years and is listed as one of the Top 10 beaches in Languedoc. The Beach is immaculate, clean with fine golden sand, shallow waters and Life Guard Stations that raise daily flags denoting safe swimming. Plus, the expansive views along the coast towards Narbonne and on a clear day as far as the Pyrenees are simply stunning – what more could you want!
Rochelongue has all you need to stock up. Baker for your bread and croissants, grocer, fishmonger and if you don't want to cook a there are beach bars and a great choice of restaurant. There is even an Aqua centre nearby and another in Cap d'Agde for the youngsters.
For a greater choice of amenities Grau d'Agde is about 15 minutes' walk along the flat beach. This small quintessentially French resort has plenty of cafes, bars and numerous restaurants – ranging from Snack to Gourmet offe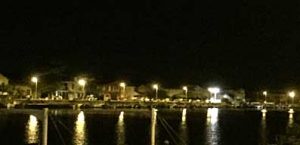 ring Fine Cuisine, Steaks, Burgers, Pizza and amazing Seafood Platters – there is something for everyone. Don't miss the bustling Sunday morning market in the town square where all the locals gather to chat over coffee and then move on to wine and oysters, the perfect opportunity for people watching! Take a stroll along the quay for a better view of the Mediterranean or for the more adventurous you can hire a Jet Ski. Cross the Herault River on the little ferry and it will take you to the wilder beach at Tamarissiere. Alternatively, simply take the day off and hire a lounger with parasol and get your drinks delivered, just perfect for the hot South of France Summer days – why not you are on holiday after all..…
Top Tips
Sit on your terrace and watch the sunrise or sunset
Try the local Picpoul white wine with your fish suppers
Relax with a coffee and just people watch
Take the short boat trip to Fort Brescou
Catch the ferry across the Herault River to Tamarissiere beach
Don't Miss
An evening boat trip to Fort Brescou at dusk for Sardines on the beach. Take your own chair, and everything else will be provided. A simple BBQ of fresh sardines, sausages and fruit, of course local French wine is included too!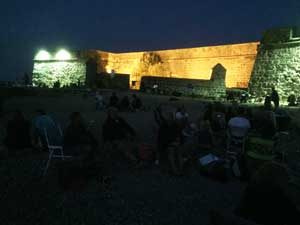 Did you know?
Fort Brescou was a former prison and garrison dating back to before Napoleon.
This part of Languedoc-Occitanie is waiting for you to experience all it has to offer and we have a great selection of Villas Near the Beach for the holiday you have been dreaming about!