About Us
We are experts on all aspects of villa rental in the South of France. For Villas in the Languedoc, Provence, Cote d'Azur or further afield in Morocco – we can help!
South France Villas offers quality holiday villas in the Languedoc, Provence, the Cote d'Azur and Corsica – we are experts in the field since 2000.
Meet the team
Alissa Knight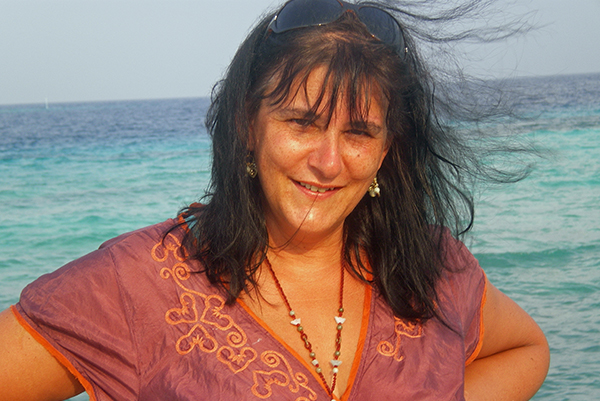 More Information
Background
Publishing, Broadcasting BBC World Service, Running a business and being a mum.
Responsible for
Everything! From establishing the company in 2000 to viewing & contracting new property to making sure we provide excellent service to our clients.
Favourite place in the South of France
River Orb, 'Flat Rocks', in Vieussan, Languedoc
Me, in three words
People loving, enthusiastic, passionate about houses
Top of my bucket list
6 month road trip across America
My South France Villas property
Chateau Cavaliere ref VR007A – a short walk to a beautiful sandy beach and complete privacy in a exquisitely designed landscaped garden.
What is the best thing about the South of France Villa holiday?
Food, wine, cheese, markets, ripe fruit, peaches and melons that actually taste like they should, the laid back slightly 'time stand still' feel of rural France, the extraordinary varied landscapes and seascapes.
Nicky Sinclair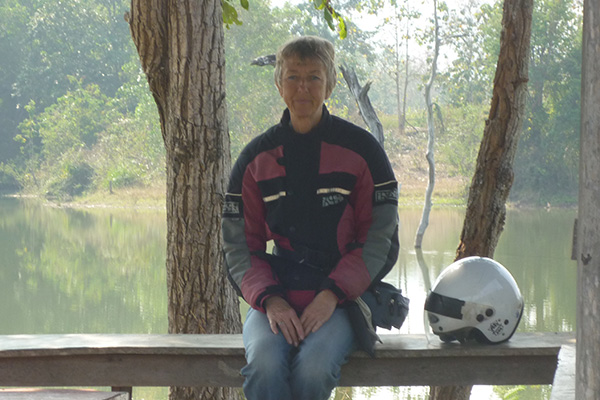 More Information
Background
Sales and Marketing in Tourism and the Hospitality Industry
Responsible for
Customer and Owner Liaison and Administration
Favourite place in the South of France
Villefranche-sur-Mer on the Cote d'Azur, closely followed by Collioure on the Cote Vermeille
Me, in three words
Sociable, conscientious, thoughtful
Top of my bucket list
See the world on the back of my husband's motorbike and see the Gorillas in the Mist!
My South France Villas property
HE044A Les Rocailles – location, pool and beach!
What is the best thing about the South of France Villa holiday?
Diversity of landscapes - Mountains to Mediterranean, culture, history, food and wine.
Yvonne Nicklin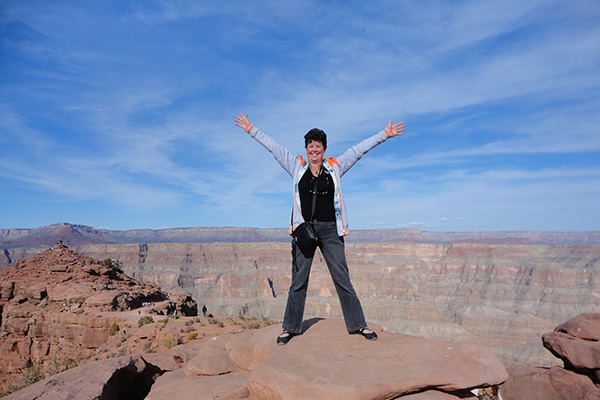 More Information
Background
Admin, Sales and Customer Service
Responsible for
Helping our clients make the right choices and liaising with our owners to help achieve this!
Favourite place in the South of France
Monaco and closer to home the Gorges d'Heric
Me, in three words
Sincere, honest and happy
Top of my bucket list
Visit the Grand Canyon – done and ticked off the list!
My South France Villas property
Villa Chenet ref VR003A because I could see myself sipping champers in the hot tub
What is the best thing about the South of France Villa holiday?
The wonderful food, brilliant climate and being able to visit gorges and mountains one day and lie on the beach the next!
Maya Knight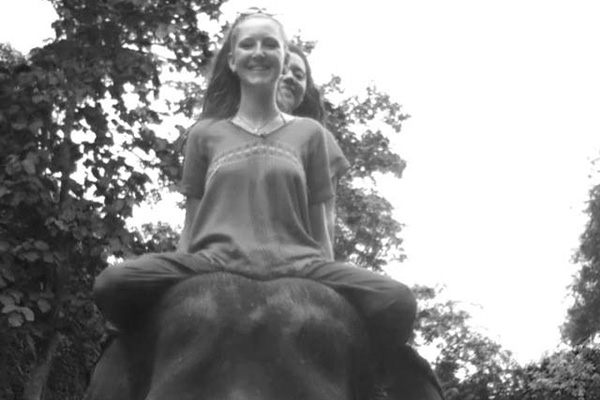 More Information
Background
Bi-lingual French speaking, travel writing, travel blogging
Responsible for
Blogging and making u-tube videos on regional events, restaurants, music festivals etc.
Favourite place in the South of France
Canoeing down the beautiful Orb river and finishing the exhausting day with a glass of wine and delicious tapas at the Cave St Martin which has a great view of the river and bridge.
Me, in three words
Sociable, creative and determined.
Top of my bucket list
See parts of the world I have not yet seen
My South France Villas property
Chateau Lucvielle ref MP001A – ideal for a wedding – I am not there myself yet but it's one of my favourites.
What is the best thing about the South of France Villa holiday?
I love the joie de vivre that you can find anywhere even in the most remote corners of the South of France. Good food, good wine and beautiful landscapes everywhere you go.
Sam Knight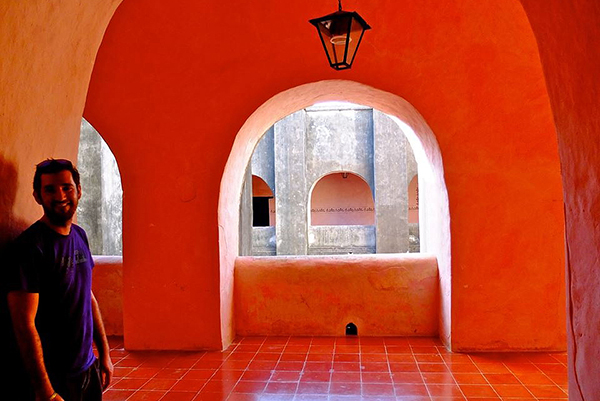 More Information
Background
Background in entrepreneurship and charity work. Currently Digital strategy and Implementation Consultant.
Responsible for
Digital strategy and long term strategy.
Favourite place in the South of France
Languedoc – consider it as home. Especially at the end of the summer when the heat is not so bad but the evenings are still sunny and long.
Me, in three words
Sociable, passionate and adventurous.
Top of my bucket list
Skydive
What is the best thing about the South of France Villa holiday?
The food, the people, and a chance to enjoy the simple things in life. It always puts the busy world of London back into context for me.
Sandra Macdonald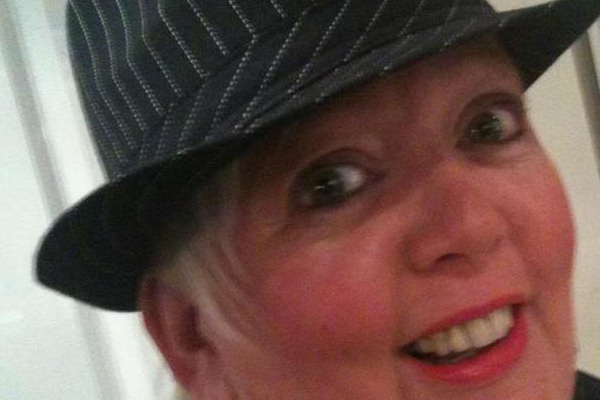 More Information
Background
Sales and Marketing
Responsible for
Social Media, Website updates, New Business
Favourite place in the South of France
A secret beach near Vias!
Me, in three words
Northern, bubbly, loyal
Top of my bucket list
Spend a week at Rochelongue and enjoy the area, I forget what is on my doorstep.
My South France Villas property
HE005A Rochelongue - An amazing location.
What is the best thing about the South of France Villa holiday?
Pace of life, people, beaches, cultural experiences, fresh food and wonderful local wines.
Who we are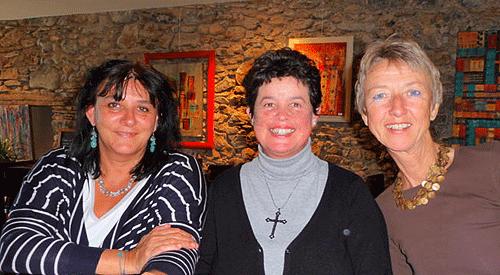 South France Villas is a small family run business specialising in rentals of beautiful, high-quality properties in the Languedoc, Provence, Côte d'Azur and Corsica. All our properties have a pool…unless they are on a beach!  Although the company is based in England we spend much of our time in France (being French home owners ourselves) and know the area very well.  We were one of the first on-line villa booking companies to set up back in the year 2000.
We love the Languedoc region and pride ourselves on our knowledge of its geography, its cultural sites, its beach resorts and especially its food and wine. We also have extensive knowledge on the Cote d'Azur, Provence and Corsica.
All of these we enjoy sharing with our clients and whether it's your first visit to these regions or if you are a returning customer, we hope to provide you with a professional and inspired service.  We are small enough to give you unrivalled individual attention and telephone support but have been in existance as a family business long enough to offer you a superb selection of holiday villas.  In light of ever-increasing cases of 'villa fraud' on owner-direct holiday rental websites, we offer the assurance of having visited most our listed properties with the aim of meeting the individual property owners and familiarising ourselves with them and their property. We have legally binding contracts with all our property owners and there is always someone available for you to talk to who has visited the property and will be able to answer any questions that you may have.
Our philosophy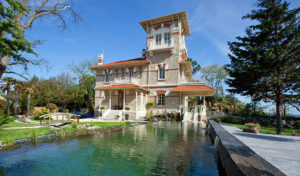 All our villas are inspected by a member of our team to evaluate if it suits the company portfolio.
We know how precious family holidays are especially when people are leading busy and pressured lives. So our philosophy is to list properties which correspond to several criteria making your time away really special; aesthetic, that of comfort, position and location. Our assessment of what a 'good holiday property' provides has changed vastly in the last 10 years – whereas 10 years ago in France it was still plausible to rent a 5 bedroom property with one bathroom, nowadays this would be regarded as completely inadequate even if the location had great charm. We like to think that we move with the times and upgrade our property selection offering more and more contemporary high quality luxury accommodation, seeking only the very best on the rental market. We are passionate about France and Morocco and passionate about property and together with our courteous, efficient and quick service you know you are in safe hands.
What we do
Ben and Alissa Knight, having worked for two large UK tour operators decided to set up www.southfrancevillas.com and go it alone in 2000.  We realised that a huge mark up was thrown on villa prices due to brochure printing costs and distribution to high street agents.  We wanted to offer our clients luxury villas and high quality holiday villas in the South of France but at a much more affordable price.
Having had professional careers in tourism for over 20 years they have plenty of experience in assessing the properties and writing descriptions – which should include the weak points as well as the strong!  Our philosphy is to provide as much information and as many photos as we can so that clients can assess if the property suits their holiday needs.
It is terribly important that holiday makers do not end up holidaying at a property which is not right for them. We understand the needs of the Holiday Maker and endeavour to give knowledgeable advice – maybe you have small children and the layout of the bedrooms is crucial, sometimes the location of the pool or the size of the garden is important, sometimes you want to know if in-house catering or baby-sitting can be provided – whatever the requirements you may have for your villa we would be only too happy to discuss them with you.
Our Bookings Team know the 'Midi' – the area that stretches from the Spanish to the Italian boarder – like the back of their hand,  having either lived in the South of France for many years or spent time exploring the region.  They speak both English and French and provide inspirational service with an expert ability to 'match' client to property using their knowledge of our villa portfolio to make sure the holiday home suits the client's individual needs. Therefore, if a customer doesn't see their ideal property straight away on our website, they should contact us so we can do the searching on their behalf.
We go to great lengths to hand pick the  best quality holiday villas available.  Knowing all our owners personally and speaking French fluently means that if there is a problem on arrival we can quickly contact the owner or the property manager and liaise  on the clients' behalf to sort it out qickly and efficiently.
What our owners say about us
When we decided to rent our villa on the Cotes d'Azur for holiday lettings last year we felt that we needed to put ourselves in the hands of an agent as we had no experience of renting. There were many agencies to choose from but, having studied a number of websites, we thought that South France Villas appeared to offer the kind of service we required so we put ourselves in their hands. It was an excellent decision. From the start SFV have been a model of efficiency. Despite the fact that we were very late getting our villa on to the website, SFV managed to secure 13 weeks of bookings during our first season. The small staff are extremely pleasant and helpful and we have developed an excellent working relationship with all of them. They respond to queries immediately, have provided lots of useful advice and have gone out of their way to be as helpful as possible in every way. They are also great fun to deal with. In summary, we could not have chosen a better agency and we have no hesitation in giving them our wholehearted recommendation.Digby Lewis
South France Villas Limited are a company committed to customer satisfaction.  We are a UK registered company (# 4334670), established and registered in 2000. We act as booking agents only for the owners of the properties on our website. Your contract for the rental of any property seen on our website is with the owner of the property and not with South France Villas Ltd. We are responsible only for processing bookings made through our website and other advertising means and the client is liable to the owner and vice versa in all legal respects.